2014-09-17
※ Company Introduction
Sing Siang Machinery Co., Ltd. (SSM) is established in 1975 in Taiwan, specialized in all kinds of bag making machines, always provides customers with the most comprehensive technological service. Based on more than 30 years of design and manufacturing experience, SSM is capable of design machines with practical performance for customer, at a reasonable and competitive price. Each SSM machine is subject to rigorous quality inspection and performance tests before shipment to ensure the best possible performance. SSM is a symbol of dependable quality.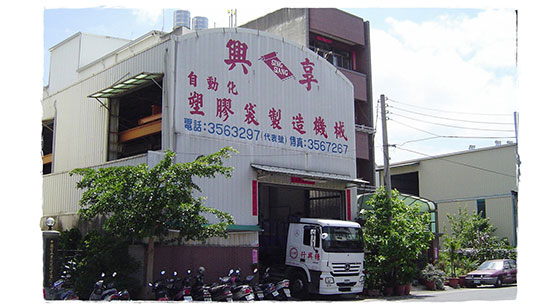 ※ Company Product
Sing Siang has strong technology background and operation process experience to conduct strict inspection on all kinds of bag making machines to meet customer expectations, so that we have manufactured all kinds of bag making machine. Now, our product lines have bottom sealing bag making machine, side sealing bag making machine, T-shirt bag making machine, heavy duty bag making machine and special type bag making machine.
※ Product Introduction
Supported by all our customers in worldwide, we have chance to innovate our product to meet advanced standard, and we have won the good reputation in bag-making area.To meet the challenge of ever-changing market conditions and uplift of production efficiency, Sing Siang has invested greatly not only into developing and innovating but training all our employees.
All the machine making process are rigidly supervised to make perfect quality and advanced equipment.
Sing Siang bag making machine has developed humanized and automatic operating functions in pursuit of good quality and high efficiency. Through central control system with human-machine interface touch screen and PLC control, plus automatic alarm system, operators can accurately and simply control the bag making machine quality.
Servo Motor Driven Jumbo Perforating Bag Making Machine
Servo Motor Driven Jumbo Perforating Bag Making Machine(SHPC-90) is the multi-functional , high efficient bag making machine that can do "flat bottom sealing bag" and "bag on roll "; while the dual –functional design is especially notable for its capability to save customer upstart cost.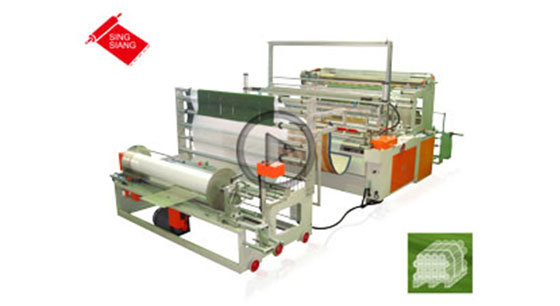 The Twin Servo Motor Driven Flying Knife Bottom Sealing Bag Making Machine
Twin servo Motor driven flying knife bottom sealing bag making machine (SHCG-100) is with twin servo motor system and flying knife system which is high technical machine main to produce more thickness and big garbage bag. The design is easy to exchange the blade to save customer's adjust knife time. The machine has sold to several countries.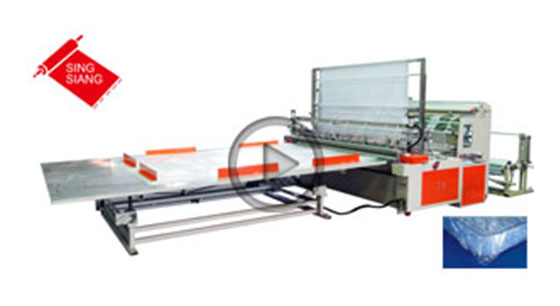 ※ Future
In the Future, we will improve our technology to be more efficient, user –friendly and durable to maintain competitiveness market from constant customer feedback and information. Sing Siang will invite you to visit the TaipeiPlas 2014 , our booth is M0102.