2020-08-12
SING SIANG Machinery Co., Ltd. (SSM) is established in 1975 in Taiwan, specialized in all kinds of bag making machines, always provides customers with the most comprehensive technological service. Based on more than 40 years of design and manufacturing experience, SSM is capable of design machines with practical performance for the customer, at a reasonable and competitive price.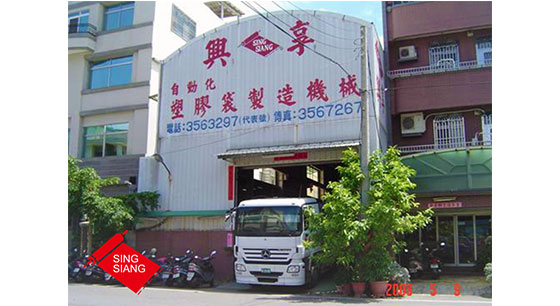 Each SSM machine is subject to rigorous quality inspection and performance tests before shipment to ensure the best possible performance. SSM is a symbol of dependable quality.
Our company has strong technology background and operation process experience to conduct strict inspection on all kinds of bag making machines to meet customer expectations so that we have manufactured all kinds of bag making machines. Now, Our Product lines have gloves making machine, the bottom sealing bag making machine .side sealing bag making machine, T-shirt bag making machine, heavy-duty bag making machine and special type bag making machine.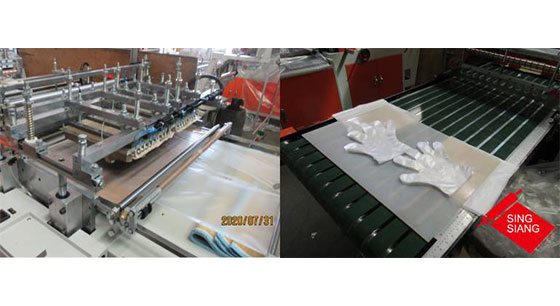 The gloves bag making machine specializes to make HDPE disposable gloves, adopting copper alloy for mold, to make the sealing &cutting strong and easy to tear. It put two molds to have more production. If optional accessory is two-layer infeed roller, conveyor & hot needle devices can produce t-shirt bags. Or add two oblique sealing bars, it also can make garment bags.
Some application of our Machines are as follow: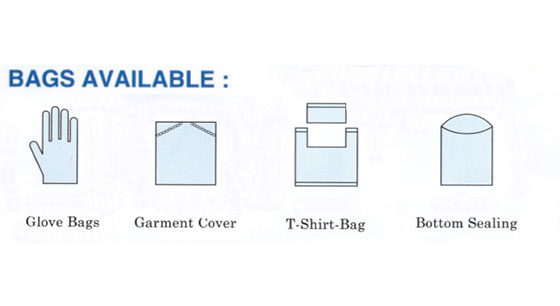 Sing Siang Machinery Video:

To get more information about Sing Siang Machinery, please visit the links below:
SING SIANG in PRM-TAIWAN:
http://www.prm-taiwan.com/com/sing-siang.html